Launch News: Emmerdale Series Producer, Gavin Blyth, recently gave an interview to media website Digital Spy. The article can be found here.
6th July: The same website now has an interview with RIK MAKAREM (Nikhil Sharma).
8th July: Gavin Blyth appeared on This Morning today, and afterwards took part in a live webchat. The interview can be watched, and the transcript of the webchat can be read, here. Also available on this page of the official Emmerdale website.
9th July: Rik Makarem appeared on This Morning
14th July: DigitalSpy has the second part of their interview with Rik Makarem, discussing the revelations from Tuesday's episode. Read it here.
News Summary 20th July - 3rd August
***CONGRATULATIONS*** EmmerdaleWiki would like to congratulate Alice Coulthard on her wedding to Owen Dyke. The actress who plays Maisie Wylde tied the knot last weekend (31st July/1st August).
30th July: Verity Rushworth (Donna Windsor Dingle) and Frazer Hines (Joe Sugden) were interviewed on This Morning and later took part in the Emmerdale heat of 'Soapstar Superbrain', a quiz to find the ultimate soapfan. The video of the quiz can be watched here.
11th August: ITV's This Morning's Sharon Marshall visited the set of Emmerdale for live interviews with new cast members Jack Roche (Isaac Nuttall), Pauline Quirke (Hazel Rhodes) and Natalie Anderson (Alicia Gallagher). They have been compiled into a single video on the This Morning website.
18th August: JAMES THORNTON (John Barton) appeared on This Morning. Watch the interview here.
19th August: Emmerdale is returning to Canadian television! From Monday, September 20, Emmerdale will air in a 9:30pm slot each weeknight in a new deal agreed between ITV Studios and cable network VisionTV. More details at digital spy.
23rd August: Tom Lister and Suzanne Shaw took part in a live webchat at itv.com/emmerdale, the transcript of which can be read here.
25th August: The Woolpack pub in Esholt is to close. The pub originally known as the Commercial Inn was used from 1976 when filming switched from Arncliffe until the building of the purpose built set in the Harweood Estate. More information from digital spy.
26th August: DVD spin-off to be released. The first ever Emmerdale spin-off episode to be released on the DVD format will be released on 15th November. Called "Dingles For Richer For Poorer" it will feature 10 members of the Dingle family plus two other characters. Find out more from ITV's Emmerdale site here.
On the 26th September 2010 the cast of Emmerdale took part in the Yorkshire 3 Peaks Challenge! They walked roughly 26miles in under 12 hours in support of Yorkshire charity Cash For Kids! Please support them by donating as much as possible! All 5 members of the Barton family, as well as Danny Miller (Aaron), Lyndon Ogbourne (Nathan) and James Sutton (Ryan) took part. To donate, click here.
17th October: EmmerdaleWiki EXCLUSIVELY reveals the 10 most seen characters 19th October 2009 - 15th October 2010.
Diane 184
Chas 180
Natasha 177
Nicola 175
Maisie 170
Carl 165
Ryan 164
Aaron 162
Nathan 160
Moira 154

27th November:
Gavin Blyth, Series Producer has sadly died.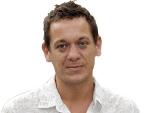 Gavin, 41, passed away last night following a short period of ill health. He leaves a wife and three children.
Executive producer STEVE NOVEMBER said: "Gavin has made an immense contribution to Emmerdale since taking over as series producer in January 2009 and during many hugely successful years at ITV.
"As a friend and colleague, he will be missed an incredible amount by us all. It is a very sad day for everyone at Emmerdale. Our thoughts are with Gavin's family and those closest to him at this difficult time."
Further statistics from 2008 - 2010 can be found here.
1st January EmmerdaleWiki EXCLUSIVELY reveals the 10 most seen characters of 2010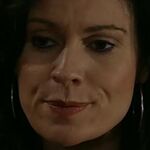 Chas 189
Diane 184
Paddy 178
Maisie 172
Carl 171
Nicola 170
Aaron 160
Nathan 159
Natasha 158
Bob 153

16th March: New Series Producer announced
Stuart Blackburn has been announced as the new Series Producer following the death of Gavin Blyth, moving on from his role as Story Editor.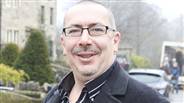 On his appointment he had this to say: "This job is very special to me because producing is the ultimate form of storytelling and I've always been passionate about drama in my working life. This is without doubt the most exciting day of my career. I feel a massive responsibility as well as excitement. We'll never be complacent at Emmerdale as it's important we look forward. Together with the cast and crew we'll continue to work extremely hard to improve what Gavin had started."
Meanwhile, ITV Studios Creative Director, Soaps, John Whiston commented: "Stuart Blackburn has a unique combination of the perfect pedigree and the fire in his belly to take Emmerdale to new heights. I'm really glad he threw his hat into the ring for the producer's job and I'm confident the show will now build not just on the foundations that Gavin laid but also on the amazing work that Tony Hammond and the team have done to carry on Gavin's legacy."
Stuart will chair his first long-term story conference this week.
EmmerdaleWiki wishes him every success
30th May: Emmerdale Farm Volume 3 DVD released. Released by Network, it contains episodes 53-84. Volumes 1 & 2 are still available from all good e-tailers.
Today also sees the launch of new Emmerdale titles - the first since September 2005.
July 3rd: Most seen characters of 2009
To celebrate the relaunch of Emmerdale Wiki, the most seen characters of 2009 are revealed for the first time.
| | | |
| --- | --- | --- |
| Character | Actor | Episodes |
| Debbie Dingle | Charley Webb | 176 |
| Mark Wylde | Maxwell Caulfield | 176 |
| Jimmy King | Nick Miles | 175 |
| Val Pollard | Charlie Hardwick | 174 |
| Diane Sugden | Elizabeth Estensen | 172 |
| Marlon Dingle | Mark Charnock | 172 |
| Nicola De Souza | Nicola Wheeler | 168 |
| Carl King | Tom Lister | 164 |
| Natasha Wylde | Amanda Donohoe | 163 |
| Chas Dingle | Lucy Pargeter | 161 |
July 25th: New interview with Stuart Blackburn



Series producer Stuart Blackburn has given an exclusive interview to Digital Spy Soaps Editor Daniel Kilkelly. Find out what he has to say about how he has settled in to his new role and his plans for the future by clicking here.
Most seen characters of Gavin Blyths' era
This seems an appropriate time to reveal the most seen characters in the 646 episodes that Gavin Blyth was credited as producer for - from 16th March 2009 to 8th April 2011:
Chas - 374
Diane - 369
Nicola - 354
Carl - 347
Aaron - 337
Jimmy - 325
Cain - 323
Marlon - 309
Maisie - 309
Paddy - 307

August 16th: New DVD announced
ITV today announced the release of a new straight-to-DVD story in November. Called Paddy and Marlon's Big Night In , it will be written by Paul Roundell and directed by Michael Lacey. More information about the release can be found on ITV's Emmerdale site here.
August 17th: Most seen characters of the past 365 days
To mark the public unveiling of this wiki and the transmission of Episode 6000, the most seen characters of the past year are revealed:
Chas - 215
Hazel - 189
Paddy & Aaron - 174
Carl - 169
To avoid spoilers for international readers the list continues on a seperate page.
August 20th: Emmerdale to EastEnders charity bike ride
TOM LISTER
(Carl King),
KELVIN FLETCHER
(Andy Sugden) and Rik Makarem (Nikhil Sharma), as well as Executive Producer Steve November succesfully cycled 224 miles from The Woolpack in Emmerdale to Walfords' Queen Vic, in 22 hours! The team are hoping to raise £100,000 in aid of Macmillan Cancer Support and it is not to late to support them!
You can sponsor Team Emmerdale by visiting their
JustGiving
website. Or you can text "
RIDE66 £5
" to 70070. You will receive a reply thanking you for your donation and giving you the option for gift aid. All donations large and small are most welcome.Further information can be found at the Team Emmerdale
official site
.
August 22nd: Charity success
In two Live Celebrity Who Wants to be a Millionaire? Soap Stars Specials at the weekend, Emmerdale cast members raised £35,000 for good causes. On Saturday, Lucy Pargeter (Chas) and Danny Miller (Aaron) raised £25,000, to be shared between Once Upon A Smile and Safe At Last, while on Sunday Mark Charnock (Marlon) and Dominic Brunt (Paddy) raised £10,000, to be shared between the World Society for the Protection of Animals, and the Down Syndrome Training and Support Service. In addition one lucky viewer won a chance to visit the Emmerdale set! Also on Sunday Lesley Dunlop (Brenda) and Tony Audenshaw (Bob) performed a jive in the live final of Born To Shine in aid of Save The Children. All this followed the achievements of Team Emmerdale. James, Kelvin, Rik and Tom appeared on Daybreak Monday morning. You can see the interview on the Daybreak website here.
August 25th: Most seen characters of 2011
Yesterday Emmerdale broadcast it's 200th episode this year. The most seen characters to date this year are:
Chas - 142
Aaron - 122
Jai - 116
Hazel - 108
Diane - 106
To avoid spoilers for international readers the list continues on a seperate page.
September 27th: Awards
Emmerdale recieved two awards at yesterdays Inside Soap Awards! See the full list of winners at the official site. Meanwhile voting has opened for January's National Televison Awards. To have your say visit www.nationaltvawards.com.
October 1st: Chris Bisson interview
The actor who plays Jai Sharma recently gave an interview to digialspy.co.uk. You can read the interview here (Contains spoilers)
October 16th: Emmerdale is 39 years old!
To mark Emmerdale's 39th birthday, the most seen characters of the past three years are revealed.
1. Chas - 557
2. Diane - 532
3. Nicola - 487
4. Carl - 483
5. Aaron - 482
6. Jimmy - 460
7. Marlon - 451
8. Paddy - 433
9. Bob - 428
10. Val - 424

To avoid spoilers for international readers the list continues on a seperate page.
October 31st: New episodes on DVD!
Today Network DVD released Soap Box Volume One, a 4-disc set featuring a wide variety of soaps from 1961's Call Oxbridge 2000 which had Richard Thorpe (Alan Turner) in the starring role, up to Emmerdale's King's River Development explosion from 2006 (episodes 04409 and 04410).
The collection also includes an episode of an earlier Yorkshire Television soap, Parkin's Patch, and an episode of Emmerdale Farm - episode 288 from 1976. Among the other highlights are two episodes of Coronation Street, the first of which features Stan Richards (Seth Armstrong), while the second features Paula Tilbrook (Betty Eagleton). Look out also for The Practice from 1985, which starred Michelle Holmes (Britt Woods) and Steve Halliwell (Zak Dingle). The collection is available from all good DVD stockists.
November 13th: Lorraine Chase enters the jungle
The actress who played Stephanie Stokes in Emmerdale is appearing in the 11th series of I'm a Celebrity... Get Me Out of Here! which started on ITV1 tonight.
November 14th: New Emmerdale spin-off DVD released!
Paddy and Marlon's Big Night In
is today released by ITV Studios. It stars long-serving cast members
DOMINIC BRUNT
and Mark Charnock in a hilarious tale penned by Paul Roundell, and produced by Tony Hammond, who were also behind last years DVD
The Dingles, - For richer, For Poorer
. The film includes guest appearances from other stars of the show including Natalie J Robb (Moira Barton), Eden Taylor Draper (Belle Dingle) and Anthony Audenshaw (Bob Hope) and is directed by Michael Lacey.
November 27th: Lorraine Chase exits I'm a Celebrity... Get Me Out of Here!
After two weeks of meagre food rations, Lorraine has been voted off the ITV1 show. She and Tedward were clearly very happy to leave the jungle life!
December 3rd: Graham Norton interview
On his Radio 2 show this morning Graham Norton interviewed Jeff Hordley (Cain Dingle) and Series Producer Stuart Blackburn. The interview is available to listen to until next Saturday by following this link (starts 1:26:50). Contains spoilers.
December 4th: Win a visit to the Emmerdale set!
Digital television platfrom Freeview are offering one lucky viewer and a companion a chance to stay at a 4 star hotel in Leeds and visit the Emmerdale studios. Meals and £500 spending money will also be provided! To enter the competition visit http://www.facebook.com/Freeview.
The competition closes on 23rd January. Full Terms and Conditions
18th December: Visit to set auctioned off for charity!
From the 8th to 18th December, The Lymphoma Association put an
Emmerdale
studios and village tour up for eBay auction. Before the auction, Alice Strudwick, Director of Fundraising for the charity said: 'We rely almost totally on voluntary donations to provide our free services to anyone affected by lymphoma, and so we are hoping that people will dig deep to support the final fundraising event of our 25th anniversary year. Our grateful thanks go to ITV Yorkshire and the Weetwood Hall Hotel for making this auction possible.' The auction raised £640.

31st December: Most seen charcters of 2011
For the second year running Chas was the most seen character, with the Sharma brothers some way behind.
1 Chas - 217
2 Jai - 193
3= Nikhil - 186
To avoid spoilers for international readers the list continues on a seperate page.
2nd January: NTA shortlist announced
Emmerdale is up for three awards at the 2012 National Television Awards, including Best Serial Drama, Serial Drama Performance, and the Newcomer Award for Chelsea Halfpenny. Voting is open until midday on Wednesday 25th January. The awards will be shown live from 7:30pm the same day. To cast your vote, visit: http://www.nationaltvawards.com
10th January: Your dog can appear on Emmerdale!
In association with ITV's This Morning, viewers are being given the opportunity to have their dog appear in an episode. Entries for "A Dog for the Dales" must be in by midday on the 18th of January. More details at www.itv.com/thismorning/dog-for-the-dales
19th January: Jenny Tomasin has died
The actress best known to Emmerdale viewers as Noreen Bell has died at the age of 75. She'd had an earlier role in 1980 and 1981 as Naomi Tolly, but is most famous for appearing in Upstairs Downstairs as kitchen maid Ruby Finch from 1972 to 1975.
23rd January: Charlie Hardwick Interview
Val Pollard actress Charlie Hardwick has given an interview to Digitalspy talking about her current storylines, working on Emmerdale, and about her forthcoming theatre role. You can read the interview here.
9th February: Emmerdale to become interactive
ITV today announced plans to become the first truly mulitplatform mass-audience drama. Working in partnership with content design and creation agency Somethin' Else, it will mean viewers will get the opportunity to view characters' mobile phone footage and read their private messages, thereby giving greater insight into what the characters feel about each other. It is planned that all major storylines will have off-air developments. More details are to be announced in the future.
ITV article
digitalspy article
13th February: James Thonton interview
James Thornton has given an interview to Digitalspy about John Barton's upcoming storyline. You can read it here. Contains spoilers.
28th February: British Soap Award nominations open
The voting for this years viewer-voted categories opened yesterday. This years Emerdale nominees include Natalie J Robb - up for sexiest female and best actress; Danny Miller - for sexiest male and best actor; and Jeff Hordley, who is in all three categories including best villain. To see the full list of nominees and cast your vote, visit http://www.britishsoapawards.tv/home.
First round voting closes on April 2nd at 3pm.

Also in the news: It was announced on Thursday that from March 12th Emmerdale will be sponsored by bet365bingo. The new deal lasts two years, bringing to an end the current sponsorship deal with Tombola, which has been running since November 2009. More info on digitalspy.
26th March: Trophy success!
Congratulations to Matthew Wolfenden who yesterday won the 7th series of Dancing on Ice with almost 75% of the final vote!
Also, Emmerdale won the 'Best Mystery' award at the "All About Soap" Awards. The new issue of the magazine will feature interviews with all of this years winners.
5th April: British Soap Awards Shortlists revealed
Voting has re-opened for the viewer-voted categories at this years ceremony, with Matthew Wolfenden up for Sexiest Male and Danny Miller up for Best Actor. The shortlists for the panel-voted categories have also been revealed, with Emmerdale included in 8 of the 9 categories - including Jeff Hordley for Best Dramatic Performance and Eden Taylor-Draper for Young Performance. To cast your vote, including for Best Soap, visit www.britishsoapawards.tv
Voting closes on 27th April.
This Morning interviews
Danny Miller (Aaron Livesy) today appeared on This Morning, while Series Producer Stuart Blackburn appeared on the show yesterday.
Stuart's interview can be viewed on This Mornings website (contains spoilers).
26th April: Marathon Men
On Sunday 22nd April this years London Marathon was held, and as usual Emmerdale stars ran for charity - with one even achieving a Guinness World Record! To find out more, including links to sponsor pages, visit http://www.itv.com/emmerdale/news/marathon-men
29th April: Awards success
Last night the British Soap Awards were held, and Emmerdale came away with three awards! The ceremony will be broadcast on ITV1 on Wednesday 2 May from 8pm. To find out who won what, visit: www.itv.com/emmerdale/news/soap-award-winner-2012
May 1st: Emmerdale to go live!!
As part of the celebrations to mark Emmerdales 40th birthday, a live episode will be broadcast in October. Find out more about the birthday plans on this official news page (Contains spoilers)
June 21st: Stuart Blackburn interview
Producer Stuart Blackburn has given an extensive interview to website Digitalspy. Read what he had to say about the forthcoming 40th anniversary and much more here (Contains spoilers)
June 26th: Live episode director announced
It was announced yesterday that award winning director Tony Prescott will direct
Emmerdale
s live episode in October, having already directed both live episodes of
Coronation Street
. Stuart Blackburn, producer, said: The entire live episode is going to be shot on-location at the Emmerdale village set in the Yorkshire Dales. We are aware we may be presented with one or two challenges and couldn't think of a better director to tackle them. We are delighted Tony has agreed to be part of Emmerdale's 40th celebrations."
Emmerdale
episode over a year ago, said: "It's a great honour to be asked to direct Emmerdale's 40th anniversary episode. It is highly ambitious and will mirror the great aspirations that have made the drama so successful. This will be a celebration of all the superb art and craft that exist here in Yorkshire".
July 3rd: Product Placement
ITV has struck a deal with "Welcome to Yorkshire", the brand name of the Yorkshire Tourist Board, which will see their leaflets and posters prominently displayed onscreen from July 3rd onwards.
Gary Verity, chief executive of Welcome to Yorkshire said: "We are always looking for new ways to promote Yorkshire and working with one of the most successful soaps on television, which is set in Yorkshire, is an obvious partnership. With an average audience of over 7 million viewers watching each episode, this is a great way to promote Yorkshire as a perfect holiday destination."
Katherine Marlow, Branded Content Manager, ITV said: "Emmerdale and Welcome to Yorkshire is a great brand fit and we look forward to exploring further opportunities as part of this partnership."
The current deal lasts until the New Year. More info here.
July 3rd is also the 2nd anniversary of the launch of beckindale.wikia.com, and the anniversary of the emmerdalewiki.wikia.com relaunch!

August 6th: Emmerdale Farm Volume 4 now on sale
Network DVD today released the fourth volume of episodes of Emmerdale Farm, featuring episodes 85 to 116. The first three volumes featuring episodes 1 - 84 are still available from all good e-tailers.
Two lucky viewers recently won the chance to appear as extras in the 40th anniversary week in October, for which filming begins later this month!
September 16th: News Roundup
Lisa Riley, who played Mandy Dingle, will be appearing in the 10th series of Strictly Come Dancing. Her dance partner will be Robin Windsor, who previously partnered Patsy Kensit (Sadie King).
In other reality TV news, Carolynne Poole was the final auditionee shown in the auditions rounds of the 9th series of The X Factor. As Carolynne Good, she played Talia Brice in June and July. Find out if she will make it to the "Judges' Houses" stage for the second year in succession next weekend on ITV1.
Look out next month for a five-part retrospective documentary series Emmerdale at 40, which will focus primarily on the past ten years. The live episode meanwhile will be followed by Emmerdale Live: The Fallout presented live from the set of Smithy Cottage.
The 32nd annual running of the Great North Run was held today, with several cast members taking part including Tom Lister and Chris Chittel. Congratulations to all of them!
September 23rd: NTA nominations open
Voting for the 2013 National Television awards, to be held on 23 January, has opened. Emmerdale is nomimated in the Serial Drama category, Liam Fox (Dan) is nominated for best newcomer, while the six Serial Drama Performance nominees include Charley Webb (Debbie) and Matthew Wolfenden (David). For the full list of nominees and to cast you vote, visit nationaltvawards.com.
Talia Brice actress Carolynne Poole has made it through to The X Factors "Judges Houses" for the 2nd year in a row. Find out if she is picked for the live shows next weekend on ITV1.
September 30th: Loose Women panelists
ITV1 talkshow
Loose Women
is having a special "Divas of the Dales" week of guest panelists from 1st to 5th October. Each day a different former or current member of the cast will join the panel, and executive producer Sharon Powers promises "gossip from the Dales, plus new takes on the topics of the day." Appearing during the week will be: Lorraine Chase (Steph),
Gaynor Faye
(Megan),
Claire King
(Kim), Sheree Murphy (Tricia) and Sian Reeves (Sally Spode).
Carolynne Poole - who appeared under the name Carolynne Good as Talia Brice in two episodes of Emmerdale this summer has made it through to the live shows of this years series of The X Factor, which begin this Saturday the 6th of October. EmmerdaleWiki wishes her the best of luck!!
October 6th: Emmerdale LIVE!
Tonight Lisa Riley performs her first dance live on Strictly Come Dancing on BBC1, while later on ITV1 Carolynne Poole will appear in this years first live X Factor. Then, on Channel 4, Patsy Kensit will be appearing on The Million Pound Drop Live. Meanwhile, it was confirmed this week that the hour long live episode of Emmerdale will be shown on Wednesday 17th October from 7pm.
October 15th: New producer announced
Following last Monday's announcement that Stuart Blackburn is to take over as the producer of Coronation Street, today it was announced that Kate Oates will be his replacement at Emmerdale. Having first worked as a researcher and editorial assistant to Germaine Greer, Kate then produced Radio 4 soap The Archers from 2003 to 2010. From 05720, shown on 28 September 2010, Kate was part of Emmerdales storyliners team, where she remained until March 2011, whereupon she took over Stuart Blackburn's role of Story Editor when he became producer. She remained in this role until very recently when she became an assistant producer at Coronation Street.
Emmerdale
's new Producer as I'm passionate about the programme and everyone who works on the show. The last block of storylines I worked on before my recent move was the 40th birthday week so I'm very excited to see the stories play out and I'll be glued to the live episode.
She continued: "I feel very lucky to be returning to such a wonderfully successful show. I'm in awe of the cast, crew and writing team and it's a privilege to be renewing my working relationship with everyone. I've been fortunate since leaving university to work with some inspiring people – Vanessa Whitburn, Editor of The Archers and the inimitable Germaine Greer, and later my friends and colleagues on Emmerdale and Coronation Street. They are people who have given me opportunities and looked after me throughout my career and I will never forget their kindness and enthusiasm."
Kate will report to ITV Studios Creative Director for Soaps, John Whiston, who said:"Kate swept into Emmerdale a couple of years ago with a deadly combination of determination and brio. I can't think of many people more in tune with the vibrant spirit of modern Emmerdale than Kate. And I can think of even fewer able to keep it that way as it heads into its 40s."
Kate will begin her new role in January. EmmerdaleWiki wishes her every success!
October 16th: Emmerdale turns 40!
Today marks 40 years since Emmerdale Farm began. In the five years since the 35th anniversary, six characters have clocked up more than 700 appearances. They are as follows:
1. Chas
2. Diane
3. Nicola
4. Marlon
5. Carl
6. Debbie
Diane has appeared more than 800 times and Chas has appeared in just over 900 episodes.
For a complete top 40 of the past FOUR years, plus the top writers and directors, click here
December 13th: Three-year-old Sophie Firth dies in tragic accident
The girl who played Angelica King for the first three months died from injuries sustained when her dress caught alight on a gas fire. More information can be found on this
Daily Mail article
.
EmmerdaleWiki offers their condolences to Sophie's family.
December 16th: Lisa Riley leaves Strictly Come Dancing

The actress who played Mandy Dingle just missed out on a place in the final of the celebrity dancing contest tonight, finishing in 5th place. Congratulations on getting so far and becoming the most successful Emmerdale contestant ever!
January 1st: 2013 preview released
Outgoing producer Stuart Blackburn has given teasers for the months ahead in a video released on the itv website at http://www.itv.com/emmerdale/extras/2013-preview/
Most seen characters of the first twenty years
As Emmerdales fortieth anniversary year ends, research conducted by The Emmerdale Wiki reveals which characters appeared most often in the 1705 episodes shown in the series first twenty years - from 16 October 1972 to 15 October 1992. Please note that the episode counts are a guide only. These figures are estimates only, and the true values are likely to be lower than those given here. Those with an asterisk made further appearances after the twentieth anniversary
| | | | |
| --- | --- | --- | --- |
| | Character | Actor(s) | Episodes |
| 1. | Annie Sugden | Sheila Mercier | 1577* |
| 2. | Henry Wilks | Arthur Pentelow | 1506 |
| 3. | Amos Brearly | Ronald Magill | 1494* |
| 4. | Joe Sugden | Frazer Hines | 1454* |
| 5. | Matt Skilbeck | Frederick Pyne | 1352 |
| 6. | Jack Sugden | Andrew Burt/Clive Hornby | 1218* |
| 7. | Seth Armstrong | Stan Richards | 1165* |
| 8. | Dolly Skilbeck | Katharine Barker/Jean Rogers | 1132 |
| 9. | Alan Turner | Richard Thorp | 1042* |
| 10. | Sam Pearson | Toke Townley | 793 |
| 11. | Jackie Merrick | Ian Sharrock | 735 |
| 12. | Kathy Tate | Malandra Burrows | 726* |
| 13. | Donald Hinton | Hugh Manning | 624* |
| 14. | Archie Brooks | Tony Pitts | 622* |
| 15. | Caroline Bates | Diana Davies | 614* |
| 16. | Sandie Merrick | Jane Hutcheson | 606 |
| 17. | Nick Bates | Cy Chadwick | 600* |
| 18. | Samuel Skilbeck | Benjamin Whitehead | 497 |
| 19. | Pat Sugden | Lynn Dalby/Helen Weir | 461 |
| 20. | Eric Pollard | Christopher Chittel | 430* |
January 9th: NTA Shortlist announced
The final round of voting has opened for this years National Television Awards, being held on 23 January. You can vote for Emmerdale in the 'Serial Drama' category, or Liam Fox in the 'Newcomer' category. To cast your vote, visit http://www.nationaltvawards.com
March 11th: British Soap Awards voting open
Nominations in the Best Actor, Best Actress, Sexiest Male, Sexiest Female and Villain of the Year categories for this years BSA's are now open. You can also vote for Emmerdale as Best Soap! To see the list of nominees and cast your vote visit www.britishsoapawards.tv. First round voting closes at 3pm on 15 April.
April 22nd: Soap Awards shortlists announced
The shortlists for the viewer voted awards and the panel voted awards at this years BSA's were announced today. For the first time this year, all five soaps are nominated in every panel voted category (with the sole exception of Doctors for Best Young Performance). Highlights this year include Eden-Taylor Draper's third successive Best Young Performance nomination, and of course the live episode for Best Single Episode. Emmerdale has also been shortlisted in each of the viewer-voted categories except for Best Actress. Voting has reopened until 3pm on May 17th. Cast your vote at www.britishsoapawards.tv.
Congratulations to this years London Marathon runners, including Tony Audenshaw (Bob Hope) in his thirteenth successive year - finishing just five seconds short of his 3:08:30 target time, and first-timer Alicya Eyo (Ruby Haswell) who completed in 5:35:55. Click their names to visit their donation pages!
May 19th: British Soap Awards success
Emmerdale
scooped two awards at this years ceremony, which was held yesterday and televised tonight. As well as receiving the award for Best Single Episode for "Emmerdale Live", Eden Taylor-Draper repeated her success from 2007 and became the first person to receive the "Best Dramatic Performance from as Young Actor or Actress" award twice. Sadly
Emmerdale
was overlooked yet again for Lifetime Achievement, while Special Achievement was dropped from this years ceremony - the first time it has not been awarded since 2003.
May 22nd: Richard Thorp dies, aged 81
Emmerdale
stalwart
Richard Thorp
, who's 31 years as Alan Turner make him the shows longest serving actor ever, has passed away. After a career that included film classic
The Dambusters
- the story of Operation Chastise, the 70th anniversary of which was marked less than a week ago - and ITV's first soap,
Emergency Ward 10
, Richard joined the cast of
Emmerdale Farm
on his 50th birthday in 1982. Following Jack Sugden actor Clive Hornby's 2008 death, Alan became the shows longest running character. After years serving as NY Estates manager at Home Farm, then as Woolpack landlord, and finally a stint running the Grange B&B, the last few years saw both Alan and Richard take things easier, but he's dedication to the role meant Richard relocated from his Welsh home in 2010 to be nearer to the studios - having in March that year become the shows longest serving actor ever. Tributes have described him as a gentleman with a mischievous sense of humour. He will be sadly missed.
June 4th: Technical fault leads to Thorp dedication repeat
Richard Thorp's final scenes were broadcast during tonight's hour-long transmission. However technical issues resulted in homes in some parts of the country which view on satellite and cable services being unable to receive ITV for almost three hours from around 6:20pm. Consequently ITV decided to repeat the episodes, which were dedicated to Thorp who was also buried today, at 10:35pm - thought to be the first repeat on the main channel of an Emmmerdale episode for well over ten years.
Current news stories can be seen on the Main Page.